– Returning Citizens Workshop Series 2023
Join us for an exciting and interactive experience as we explore "Untapped Talent." This series of six workshops will consider best practices in hiring and retaining justice-impacted individuals. Each workshop will teach participants about the challenges facing those who have traveled through our justice systems, help workforce professionals guide participants through the winding roads toward a career, and provide all attendees with a wealth of resources and tools to help workforce professionals and their participants find success. Beginning with his time behind prison walls, participants will learn through the eyes of instructor, administrator, workforce development specialist, and returning citizen, Jeffrey Abramowitz, JD. At the conclusion of this workshop series, you will have an opportunity to participate in an Employer Convening which will engage local employers in the process of hiring and retaining talent, and everyone will have a comprehensive handbook of resources and tools to assist you in your work in the workforce development field.
Audience:  Employers and Workforce Professionals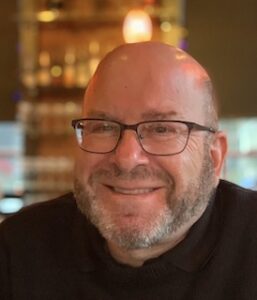 Jeffrey Abramowitz, J.D. is the Chief Executive Officer of the Petey Greene Program and past Executive Director of Justice Partnerships and Executive Director Reentry Services for JEVS Human Services and the founder and Program Director of Looking Forward Philadelphia Reentry Program. Jeff proudly sits on the Executive Board of the Coalition on Adult Basic Education, COABE, where he serves as Secretary, and chairs the State Advocates for Adult Education Fellowship Program. Jeff was appointed to the Pennsylvania Reentry Council and serves as Chairman of the Employment Committee and Co-chairs the Reentry Committee for the PA Workforce Development Board and serves as the Chair of the Philadelphia Reentry Coalition.
Jeff is a subject matter expert for the US Department of Education, is the Moderator for US Department of Education LINCS Community of Practice on Correctional & Reentry Education and has worked on the IET in Corrections project for OCTAE. Jeff sits on a number of organizational boards and centers his work in the intersection of adult education, workforce development, and justice.
Jeff is the producer and host of the award-winning weekly radio/television show "Looking Forward" on Philly Cam Radio WPPM 106.5FM and PhillyCam TV (Live Streaming; Xfinity 66/966; Fios TV 29/30; Roku; Apple TV), and Co-Host/Producer of the Behind Every Employer Podcast.
In his spare time, Jeff sleeps, hikes attends CEA Conferences, and helps people navigate the challenging seas of life.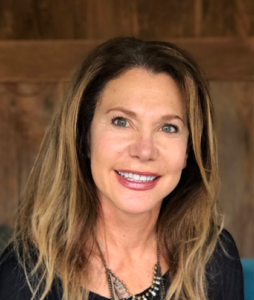 Dr. Andrea Lopez recently retired from her full-time faculty position at Temple University as an Associate Professor in the Department of Human Resource Management at the Fox School of Business. Her current consulting projects extend from her interest in social justice and workforce development by focusing on working with employers to identify, create and sustain meaningful employment opportunities for employees from marginalized backgrounds.
Let's Start with "Why"? – A Look at our justice and labor systems today
Recording Available Below
Workshop #2 – The Intersection of Justice & Education – Building Skills inside & outside the walls
Recording Available Below
Get Ready, Get Set, Get Out – Preparing students & employers for their next step
Recording Available Below
The Right Fit – Navigating career placement behind & beyond the walls (The Hiring Process)
When: Wednesday, May 10, 2023, 1:00 PM – 3:00 PM CST
It's Not About Finding the Best & the Brightest; It's About Keeping Them – The retention secrets
Recording Available Below
Making Change Happen – Transforming our Justice Systems to Workforce Systems
Recording Available Below
Illinois Employer Convening
When: Tuesday, May 16, 2023, 10:00 AM – 12:00 PM CST
Where: Live In-Person
Bloomington-Normal Marriott Hotel & Conference Center Normal, IL 201 Broadway, Normal, IL 61761
Untapped Talent Re-entry Workshop Series Orientation – February 8, 2023
Workshop #1 Let's Start with "Why"? – A Look at our justice and labor systems today – February 27, 2023
Workshop #2 The Intersection of Justice & Education – Building Skills inside & outside the walls – March 6, 2023
Workshop #3 Get Ready, Get Set, Get Out – Preparing students & employers for their next step – Apr 10, 2023
Workshop #4 The Right Fit – Navigating career placement behind & beyond the walls (The Hiring Process) – May 10, 2023
(This session was in-person only, no recording is available)
Workshop #5 It's Not About Finding the Best & the Brightest; It's About Keeping Them – The retention secrets – May 11, 2023
Workshop #6 Making Change Happen – Transforming our Justice Systems to Workforce Systems – May 11, 2023